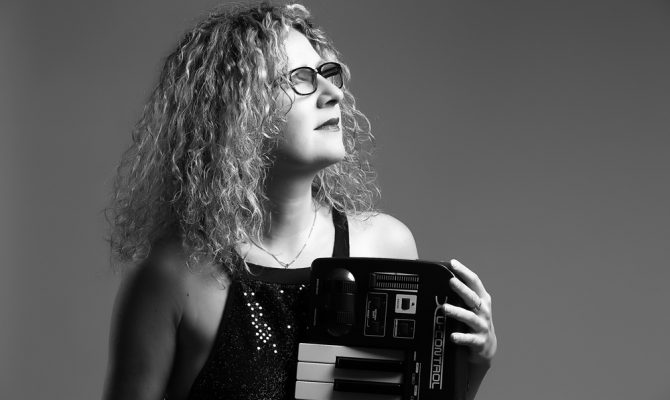 Claudia Urio
Piano, voice and workshops teacher, certified coach
Claudia Urio has been a piano and voice teacher for over twenty years.
She was trained at the Geneva Conservatory, at ETM and then at the renowned Berklee College of Music Boston, where she graduated.
For her teachings, she uses modern and well-tried methods, some of them were elaborated by her teachers and jury members (Russell Hoffmann, Jorge "lobito" Martinez for piano, Ann Peckham, Bob Stoloff for the voice and Jack Perricone, Pat Pattison for songwriting).
Her open-minded spirit and her extensive background allow her to teach a wide range of styles : classical, jazz, pop, funk, blues, latin…
Specialized in Songwriting at Berklee, Claudia Urio has been teaching this artform for many years.
She hosts all instruments workshops and makes a point of allowing  diversity in musical taste, level and age.
In her practice, she ofthen prepared students for exams and concerts organized by public and privat schools, as well as Geneva, Switzerland and abroad music schools (DIP OS Musique, end of year concerts, piano and voice exams for the HEM Geneva masters in musical pedagogy, Lausanne EJMA, Berklee…).
Comfortable with computers and recording technologies, she has no hesitation using these means in her lessons for she considers them very useful for her student's progress.
Over the years, her interest for adult teaching, including seniors, has increased, so that she considers that this age range must benefit from a specific and high-quality pedagogy.
Claudia Urio is also a certified professional coach (Institut de Coaching International de Genève), enabling her to support her students, in particular for stress management linked with studies, work organization and performance.
Finally, she regularly takes part in continuing education seminars and supervisions at the Geneva ODeF Institut, dedicated to the development of interpersonal skills in the public and private sector, higher schools and universities.
Claudia Urio is active in the music world in Switzerland and abroad and has been performing in the US, France and Africa.